"I was driving down the road in the summer of 2002. I had to stop, get out of the car
and look out onto those beautiful fields, the mountains... I was gobsmacked, in love.
I bought it a year later. I catch myself out with the horses, in the yard, in a moment,
when the afternoon sunlight fringes the trees and I can't believe I am so lucky to live
here." (Homeowner, Spring Meadow Farm)
I am excited to share with you this picturesque country home tour. Can you imagine
coming home to this 1930's era, beautifully maintained and remodeled farmhouse
and barn on twenty acres of pastoral beauty?
Did I mention there are amazing views of Mt. Pilchuk
?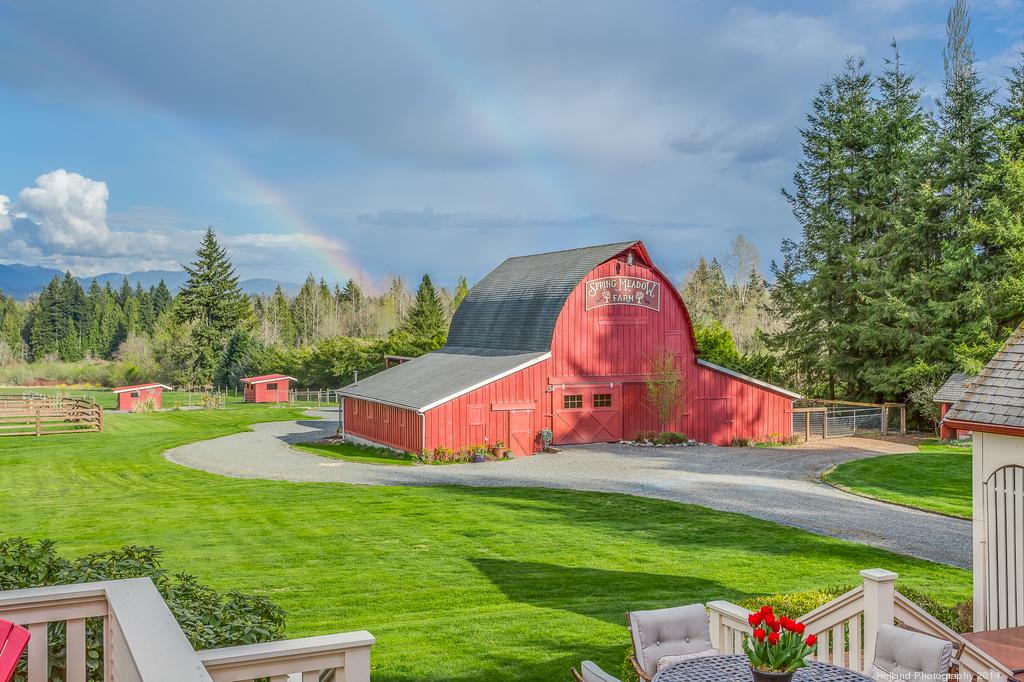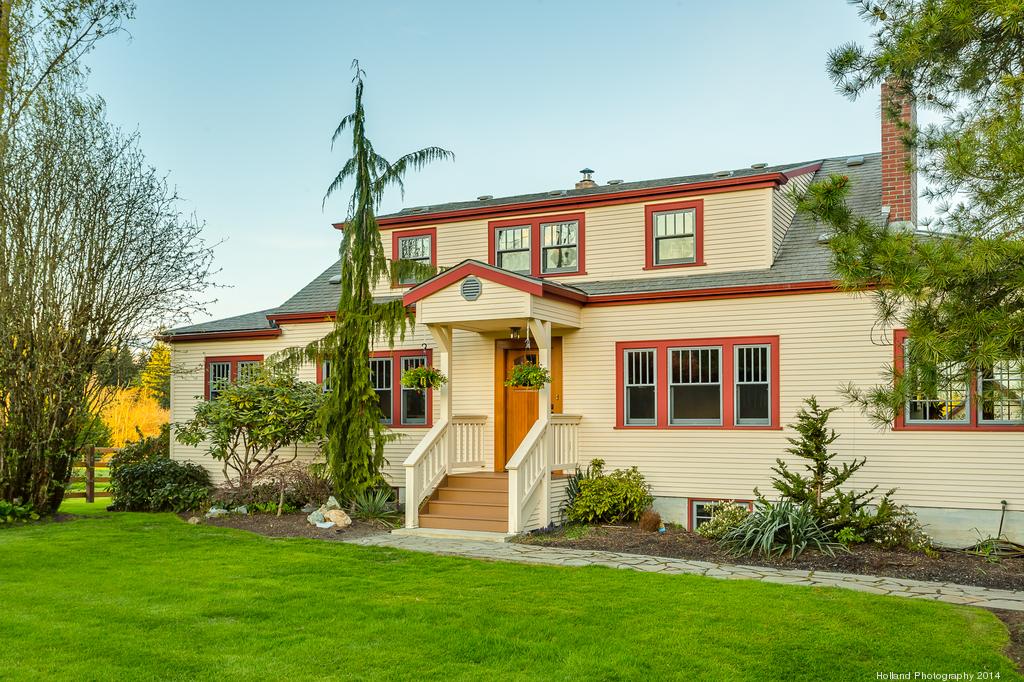 This warm and inviting home is currently on the market...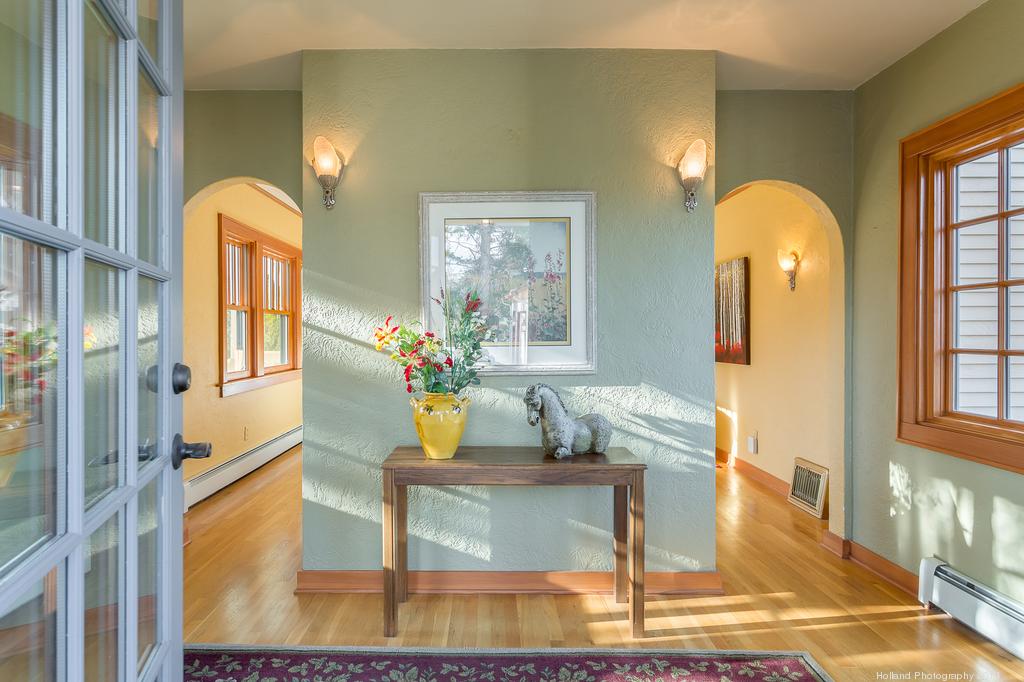 A personal "heartland", just 40 minutes from Seattle in Lake Stevens, WA.
Such a sweet, cozy room...That fireplace makes me nostalgic, in the best kind of way.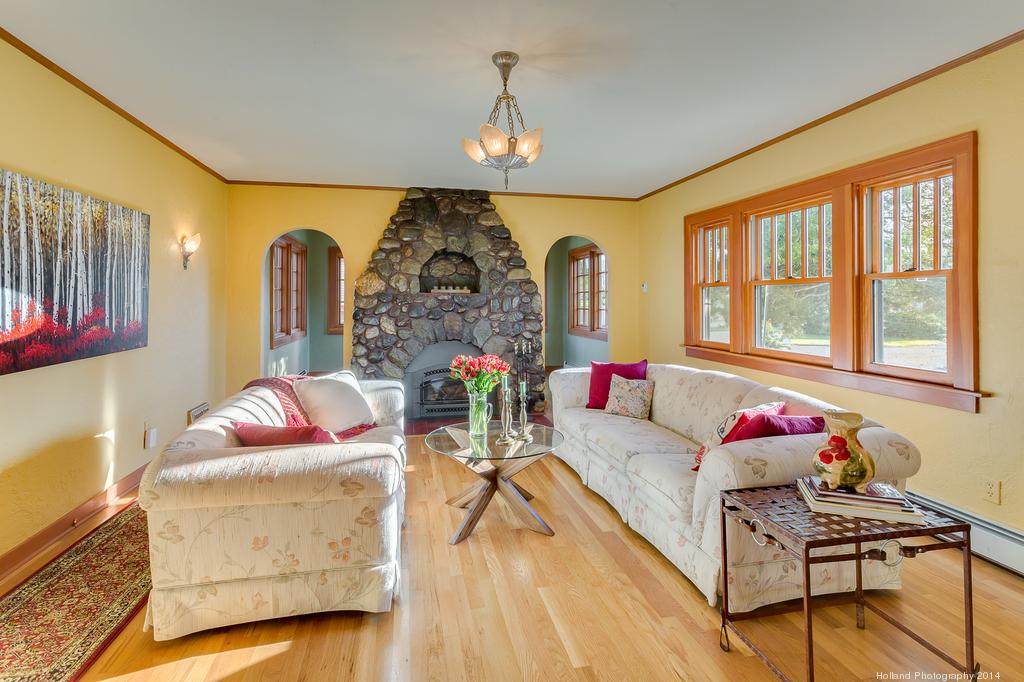 If you are the blessed buyer of this home, it goes without saying that you are hosting
Thanksgiving. You may need a larger farm table to accommodate all your guests.
(Especially once word gets out that this home features two en-suites and over 4,100
square feet of country comfort!)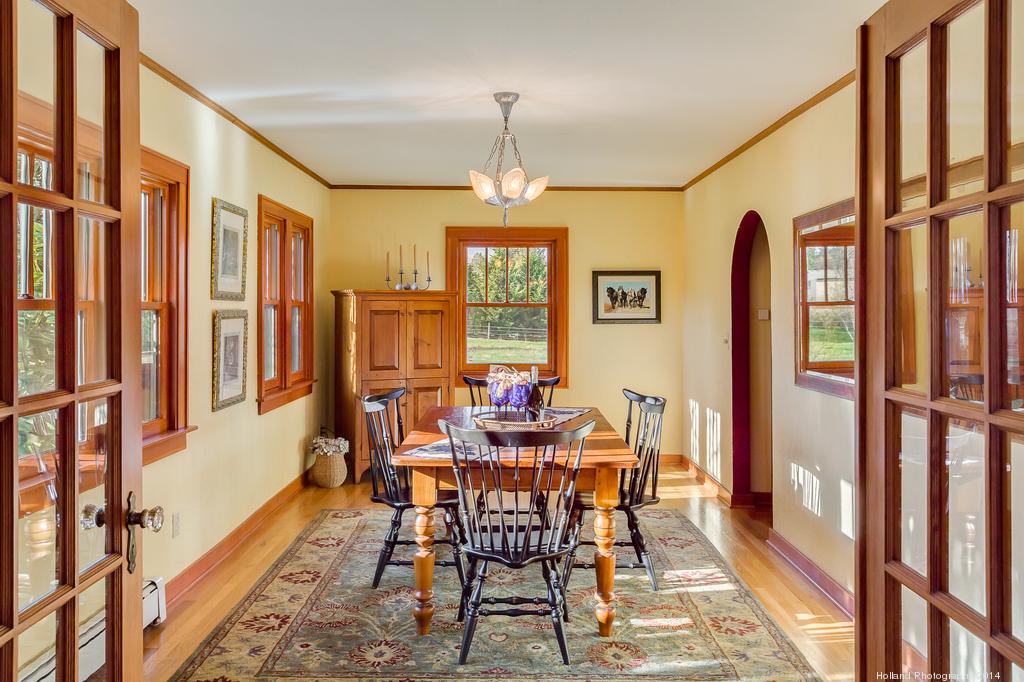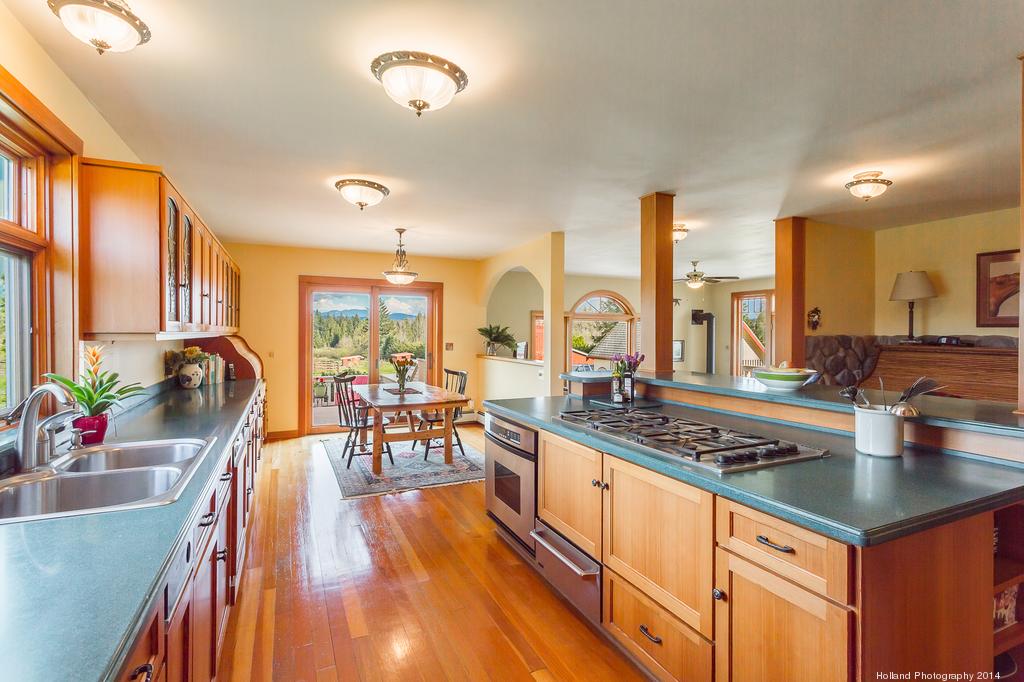 A wrap-around deck with hot tub... and did I mention the views?!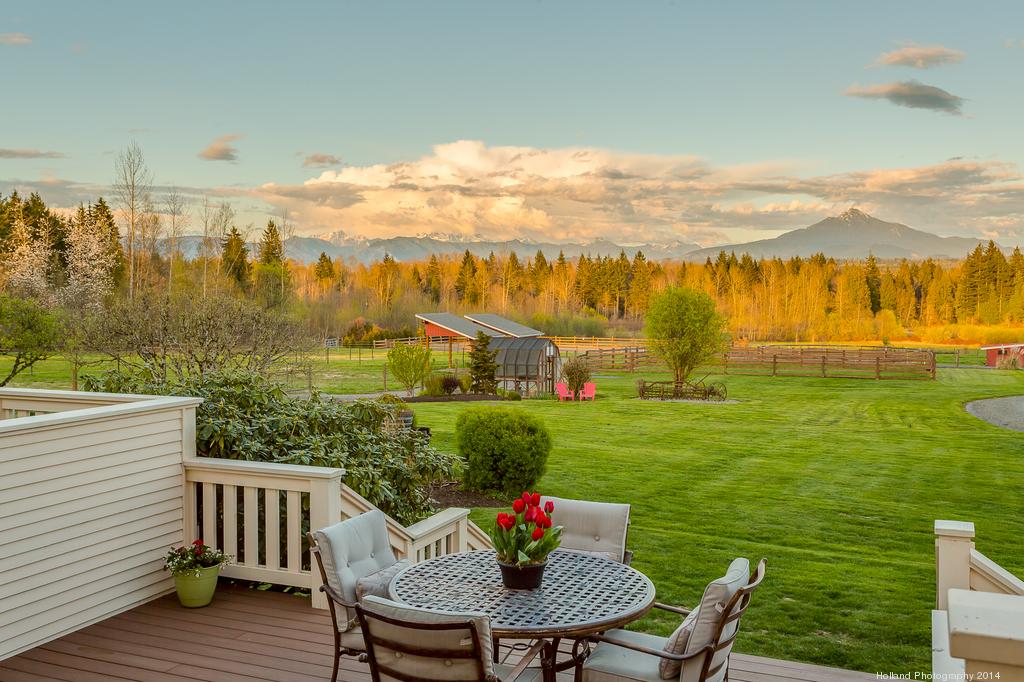 The beautiful red barn looks like artwork through the large living room windows.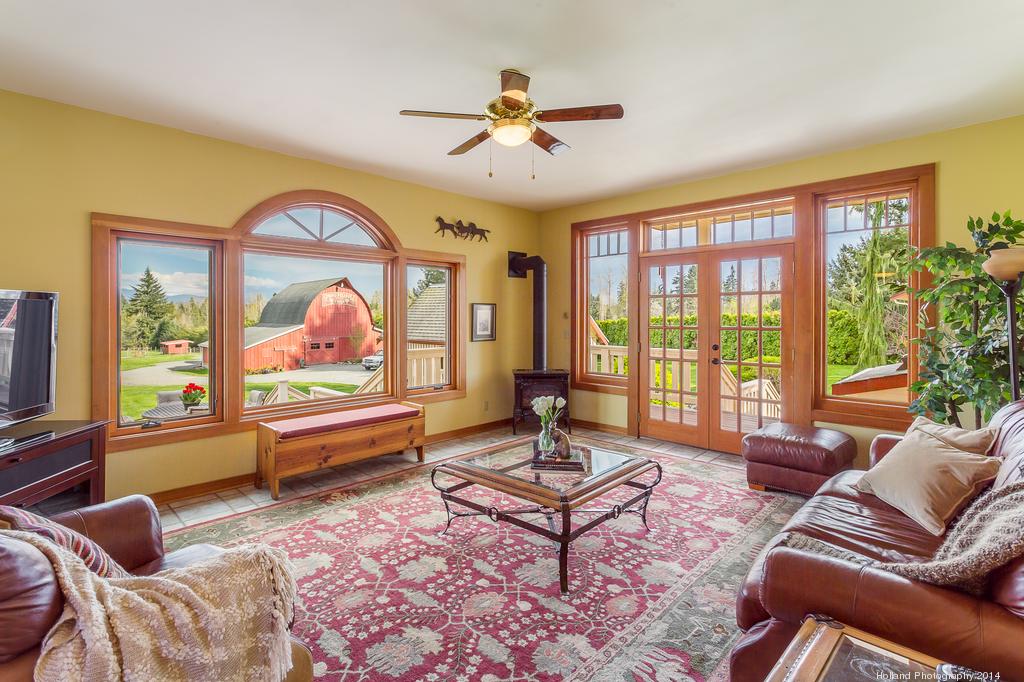 Where shall we have our morning coffee...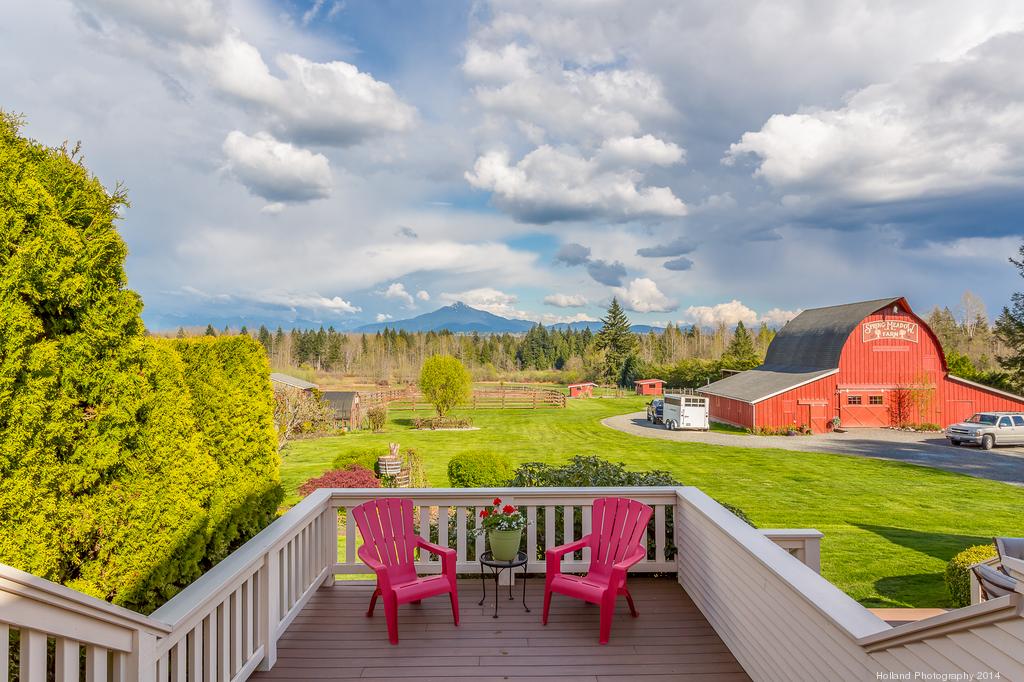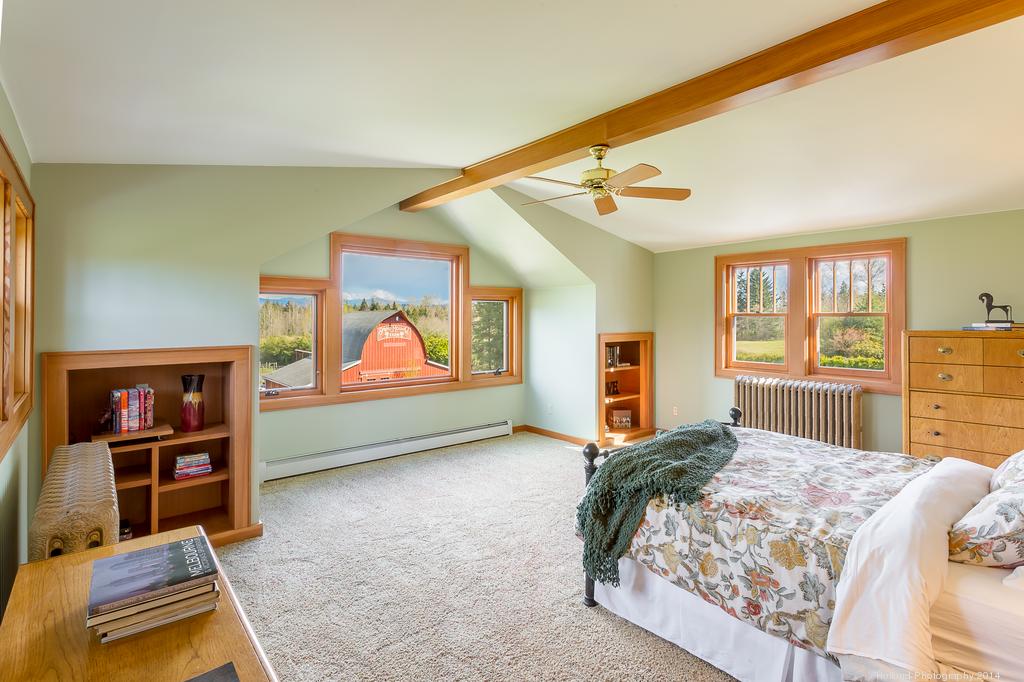 I love horses, and this would make quite a home for them!
But, can't you also imagine hanging a few chandeliers in here for some memorable events?!
(You know how I feel about burlap and lace!)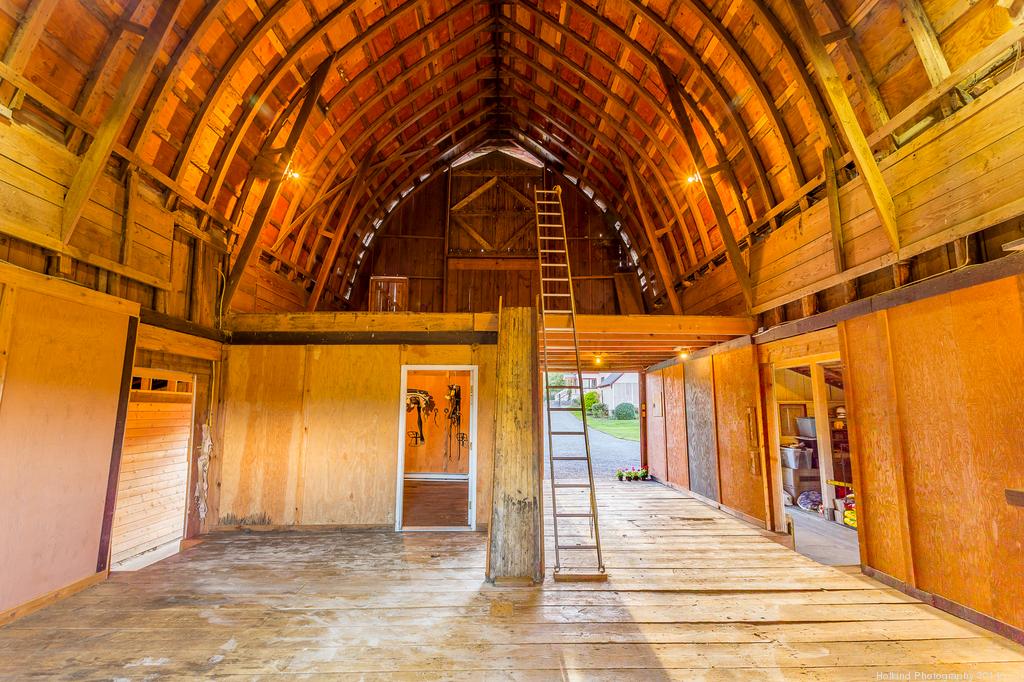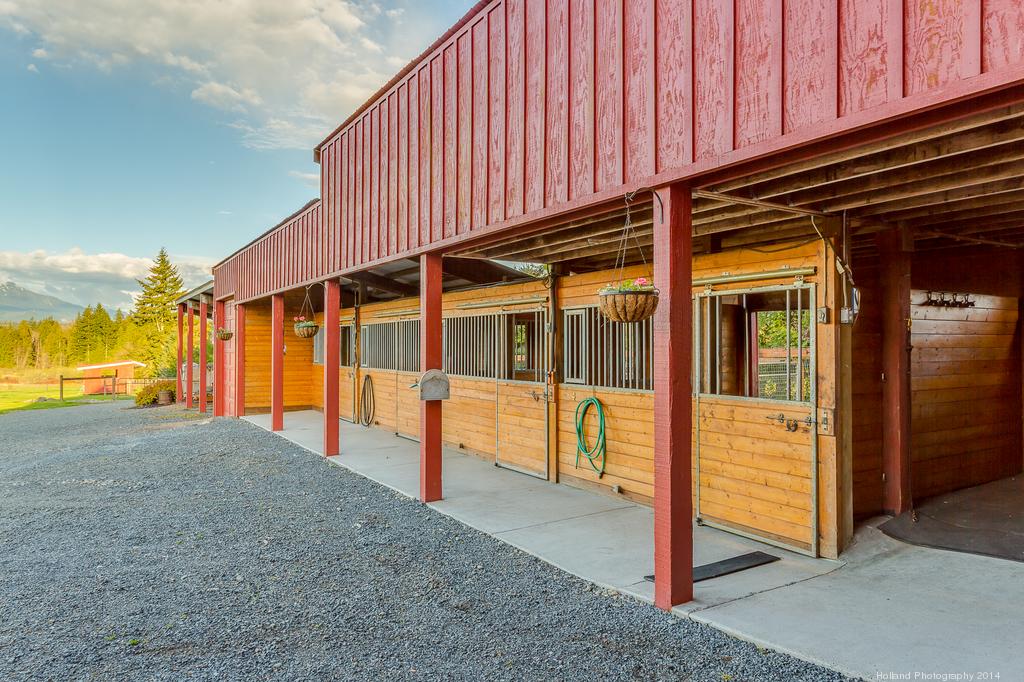 And if the kiddos have some extra energy to burn, they can go take a lap around the
(20-acre) property. Dinner will be ready when they come back in! ;)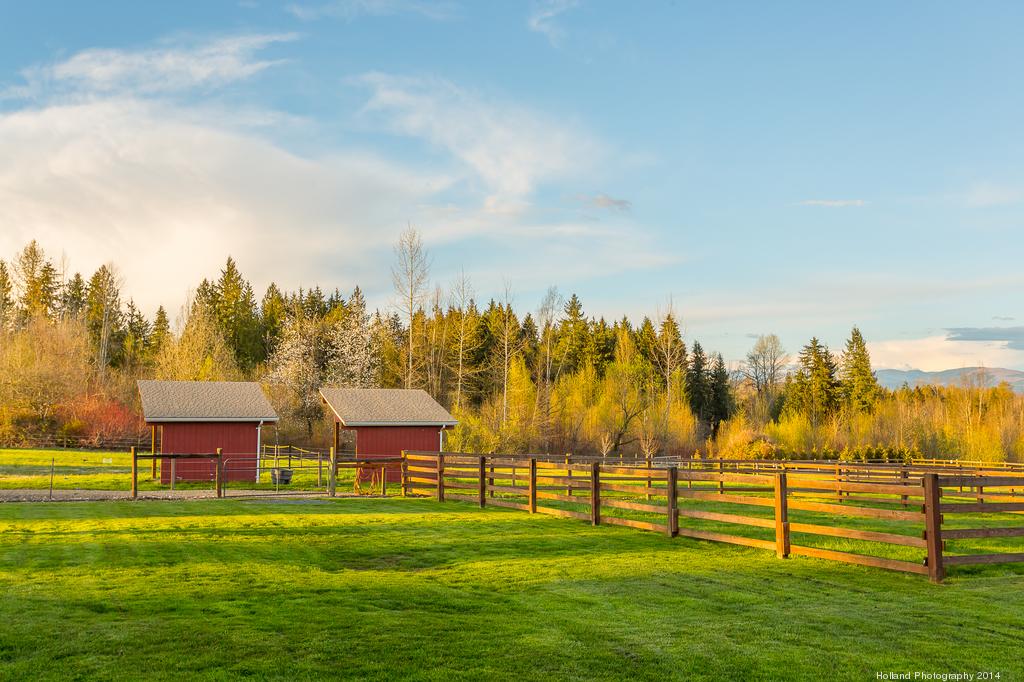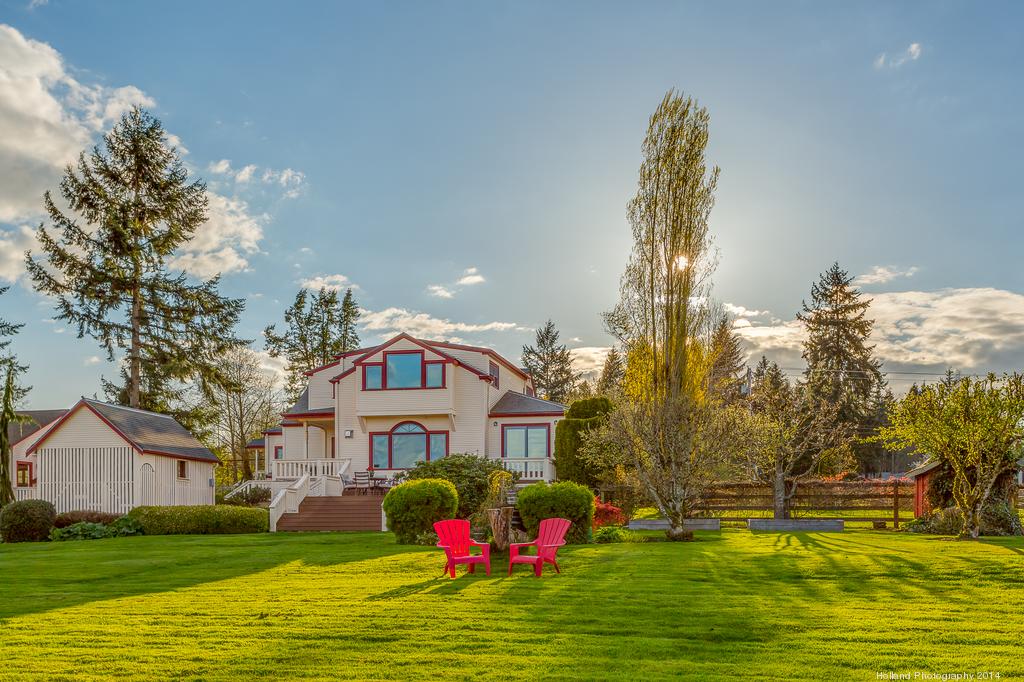 All Photos Courtesy of Joanmarie Curran, Managing Broker Realogics Sothebys. Photographer: Cory Holland.
Think this stunning home may be a good fit for you?
Contact Joanmarie Curran, Managing Broker Realogics Sotheby's, for more information.
I'm so glad you stopped by today and hope you enjoyed the tour! Is this home your style?
Could you see yourself living here? I'd love to hear!